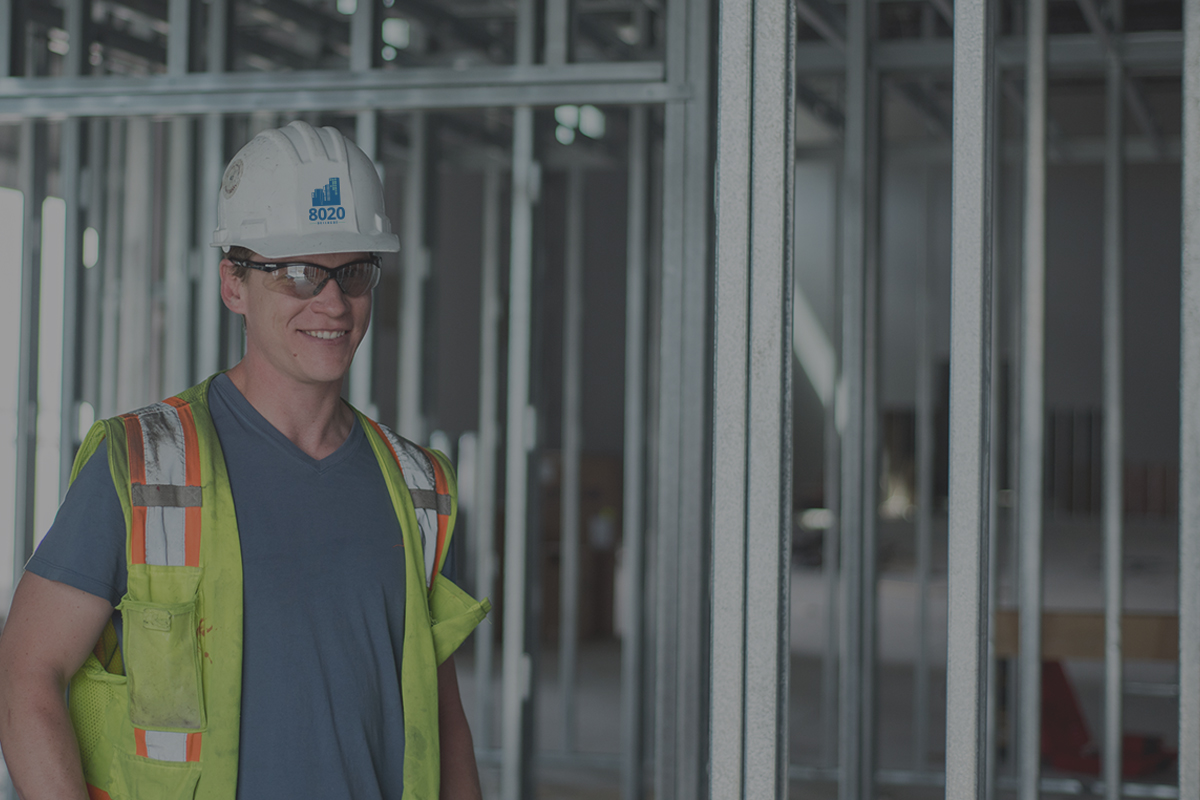 The Beginning
A Welcome Message from Steve
After nearly 25 years in the construction industry, I found myself struggling with a challenging organizational culture. Because of the ill-fitting culture, my contributions to the company were limited. I knew my experience and ideas could transform the culture which would create a more effective company. However, I quickly realized I did not hold the power to change an engrained company culture.
I knew my experience and ideas could transform the culture which would create a more effective company.
This realization compelled me to start my own company. 8020 Builders truly put culture first. We are a company made better because our culture encourages and honors everyone's unique contributions. You will find our focus on culture is our biggest differentiator in the industry. This manual is designed to help you make your way around.
Our Name
Design-build • Integrated • Collaborative
These buzz words fill our industry now more than ever before. They are important descriptors of how we do business at 8020 but there's more to it than simply working together or "getting along". True success in a project environment, like those in construction, comes from the proper focus and the leverage it creates. This focus, and the name of our company, are developed around the concepts of the Pareto Principle. The idea that 20% of a process affects 80% of its outcome. In our world this means focus on the critical 20% that drives 80% of the final value. This can mean focusing the right expertise and effort in the early planning phase of an entire project or it can mean involving the right people in a pre-construction safety analysis for one particular trade in the middle of larger build. Either way we know that bringing the proper resources in early always yields the best result. Collaboration and integration are key to this, but they only describe how we communicate, not what we truly do.
Building our Culture
Talented Individuals. In this together.
Trust
Built on day-to-day interactions. Creative tension and resolution of conflict is the foundation trust is built upon. We work in an industry that relies on our ingenuity, creativity and our ability to respond efficiently and effectively to each job's unique challenges.
Communication
When communication happens from a solid foundation of trust we can openly and honestly solve any issue we encounter. We view communication as human interaction and learning.
People
We strive to hire the most talented individuals. Your ability to assess your own performance, seek support when you need it, and be available for others is critical to our success.
Project Management
Solutions Based Approach
Every single project we have ever worked on has had a 'what are we going to do now' moment that left the team feeling like the project was going to fail and that they were in big trouble. It never fails that when talented people who are committed to delivering excellence get together they develop innovative, creative, killer solutions. Perfection is not the expectation but rapid, definitive team-based response to our mistakes is.
Planning and Communication
Occasionally we might find ourselves in crunch mode because of weather or problems that arise in the process of delivering a project. We might choose to work extra hours to get something delivered on time. Constantly being in crisis mode-constantly being behind schedule-typically indicates a fundamental failure in planning or communication. If this happens at 8020 Builders, it's a sign that something needs to be re-evaluated and corrected. If you find yourself in crisis mode regularly or just generally feeling out of whack with work/non-work life balance, be sure to raise the issue with whomever you feel can help.
Technology
At the end of the day buildings are built by craftsmen. Their skills and experience will never be completely replaced by technology, but how we work has been greatly enhanced by it. Something as simple as pulling out a nail with your hammer was a great advance in technology once upon a time. New tools to do things better. We rely on technology to help us.
Support When You Need It
Receiving support, or asking for help, is not seen as a weakness at 8020 Builders. We know when people are supported by the people in their community they are truly able to bring out their best. We have your back. We offer private consultations with an outside organization for you to use in case you're feeling uncomfortable, but you aren't quite sure why. Think of this as mentorship, designed to help you discover your own intelligence and think about ways to engage in ways that are in alignment with how you operate. We know it can be uncomfortable to raise an issue, and we want you to know we value you and we are here to listen, understand, and address your concerns.
It Starts With A Vision
Focused and Aligned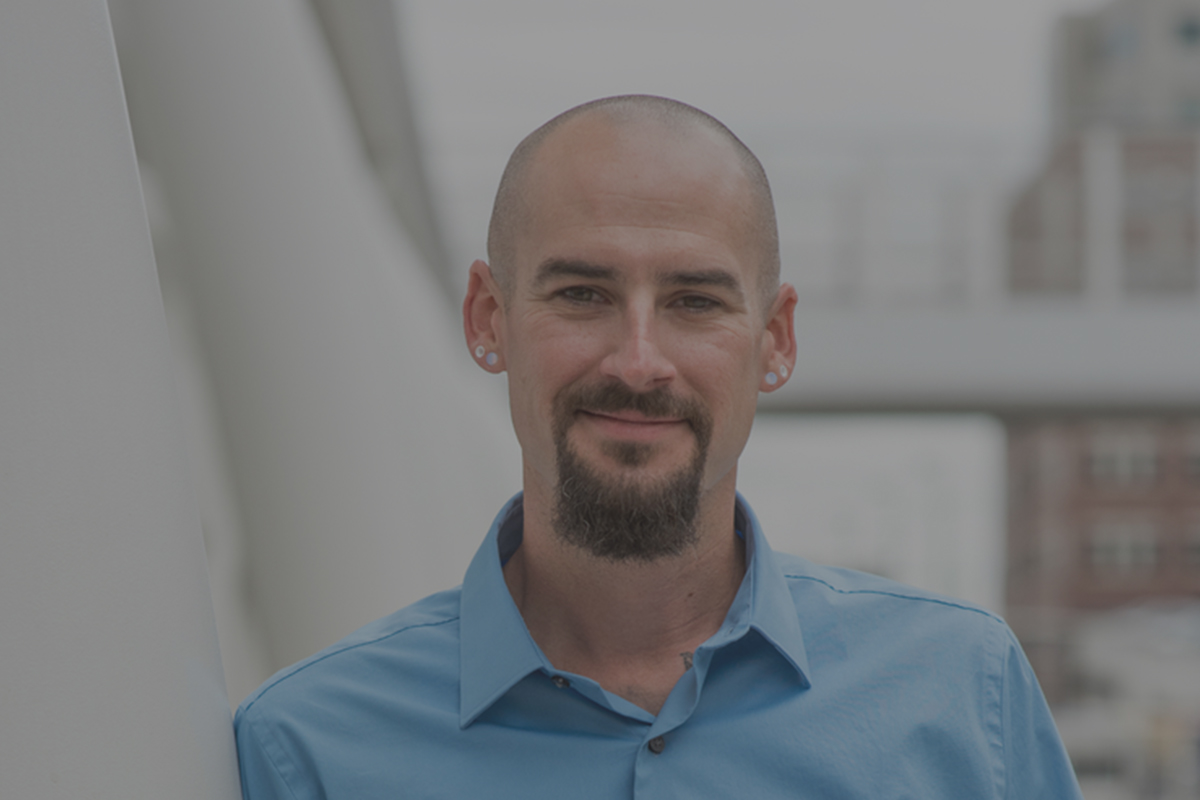 Sharing Values
Healthy empathy defines our culture.
By sharing what we value and integrating your values into our everyday conversations and practices we hope to build a culture where you find encouragement, support, recognition for a job well-done, and that your time with us adds meaning and purpose in your life.
Growth
Learning • Personal & Professional
We believe when people are able to make their own decisions around when they want to stretch and growth they will do with a sense of adventure and exploration and the failures that accompany growth will be integrated as learning. It is generally uncomfortable to work with the stress that is required for growth even when it seems as simple as learning a new platform, like ProCore. We also know that human beings often need time to rejuvenate and recover from growth and that time is needed to integrate new ideas, new processes, and new growth.
We position ourselves for continued and sustainable growth through strategic investments of our resources to enhance our delivery systems and enrich people's lives.
Integrity
Trustworthy • Honest delivery
We believe in an integrated design-build model. It offers our customers customized solutions that create value. This isn't the only reason integrity is one of our core values. When looked at through the human lens, a person who is integrated feels a sense of balance between work life and non-work life, how they behave with friends and at home or in the office. They have a sense of well-being. They are able to express new ideas, come up with creative solutions, and stand up to injustices-whether on a job site or in the community in a way that leaves the world a better place.
Adaptability
Intuitive • Natural tendency
Let's be real. We work in an industry that requires us to be nimble, flexible, and strategic because each project we engage in has its own set of new problems to solve. And we have boundaries around projects finishing on time and on budget. We value your ability to be adaptable because you are on the front lines. We also value our ability as a team to know when it is not in our best interest as a company to be adaptable. There may be a time when holding firm on a commitment is in the best interest of the success of a project. We hope to give you the resources to have uncomfortable conversations and to hold firm when execution is on the line.
Creativity
Distinctive solutions
At the core of creativity is safety and trust. By eliminating performance reviews, encouraging you to pursue passions outside of the industry with our enrichment allowance, and by offering unlimited PTO we are intentionally supporting creativity. When people are empowered and have a sense of belonging, brainstorming sessions become lively, safe and creative. New ideas emerge on how to strengthen relationships, deliver on our promises to our clients, and boost safety on the job.
Creativity isn't rainbows and butterflies and silly, goofy games. It requires analysis and understanding of how things work. It relies on bringing knowledge from all areas of interest and applying the "how it works" knowledge to something different.
Paul Simon is a master of this. He is a collector of sounds. Other people's sounds, sounds in nature, and sounds of instruments. What makes him super creative and unique is that he applies those collected sounds in new ways in his music.
Lady Gaga is another wonderful example of creativity. She is the collector of fashion history. She gathers knowledge and understanding on different techniques used in different eras of fashion history. She can look at a hem on a vintage piece of clothing and tell you where it was made, when it was made, and what company made it. She applies these creativity links to her music and her fashion.
Let's add one more example of creativity coming from outside of the industry you innovate in. While dinking around before dropping out of college Steve Jobs took a calligraphy course. He was fascinated by what made the art work. Spacing, typography, etc...and he applied it to the new Apple computers by bringing different fonts into the programming. Brilliant!
These are just a few examples of creativity being fueled by data and analysis. You can see that creativity is not an airy, freeform thing. Part of being creative requires analyzing how things work and bringing that knowledge to something else.
Execution
Effective action
We offer distinctive solutions that are nimble, flexible, and strategic, and delivered by trustworthy people. The sum of all parts.
You will find we have a strong focus on execution. We encourage you to use the experience of others and your own style to find distinctive solutions that fit within our definition of execution.
The Nuts And Bolts
Big R's and Little R's
We believe in keeping it simple.
Big R's
The Big R'S are the really important rules: keep the company and people safe.
Safety
Safety is critical to our success as an organization. We believe by setting the example around using safety equipment we are setting the standard for every person who walks onto one of our jobs.
You can find more on our safety standards in the center of excellence.
Honesty • Dignity • Respect
Our culture relies on a foundation of trust. Integrity is critical to building this trust, both internally and externally. We always want to be known for doing what we say we're going to do. At 8020 Builders we value diversity and personal safety. There will be no warnings when it comes to harassment of any kind. We welcome clients, employees, friends, and family from all religions, any sex or sexual orientation, and/or color. Discrimination or harassment of any kind will not be tolerated.
Fiduciary Responsibility
It seems like a no brainer, but it's worth mentioning. We review budgets and forecasts on a regular basis to ensure the proper allocation of financial resources. We all have a duty to minimize waste and maximize value to create the best situation for the customer and our bottom line. It's a mentality that we want to share across the board. This idea permeates the decisions we make about what subcontractors to hire, how we use the company credit card, how we handle change orders and how we forecast to ensure the proper allocation of financial resources. We are all responsible for expanding our financial goals.
Little R's
The little r's are the ideas you can get creative with.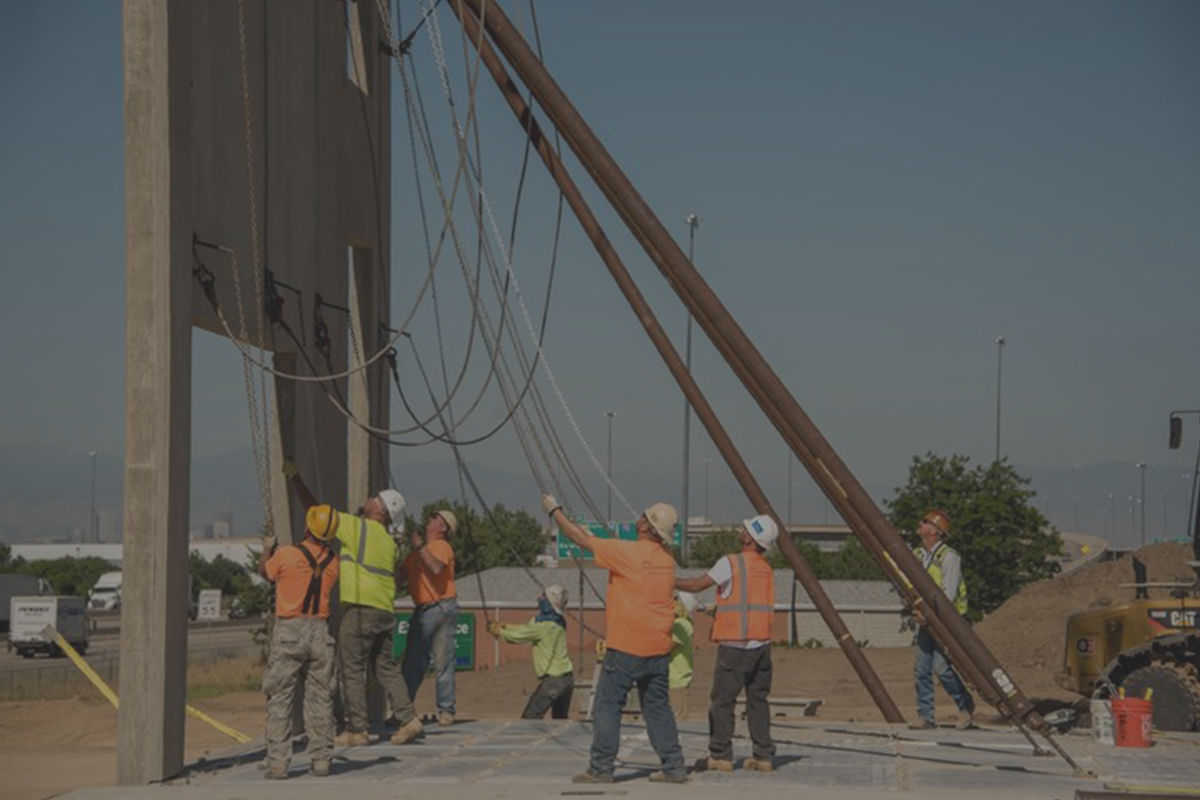 A message from the General Manager
When we set out to design our values it became clear to us that enriching a life was multi-faceted. Each project we build is unique and each client has different ideas about what their space means to them. When it comes to the people who work at 8020 Builders, it is no different. We are all unique individuals with varied interests, different reasons why we love what we do, and with different ideas of what enriches us. It is our biggest strength as an organization. We want our policies to reflect those differences. Mostly, we want policies that respect your autonomy. Let's be real for a moment. This industry is a high-stress environment. It can be thrilling at times, and overwhelming at others. Finding some sort of balance in this industry is critical to your overall health and well-being.
Company wide bonus plan
Each employee is bonused a percentage of their salary based on our net profit. Because performance reviews and appraisals are not part of who we are at 8020 Builders we wanted a way to share the success of the company with everyone involved. Refer to your offer letter for details specific to you.
Vacation policy
Take what you need. The 8020 Builders vacation policy is straightforward: Take what you need. That's right-as long as you get your work done and consult with your team(s) in advance, you may take any reasonable amount of time off. With pay, of course. We believe that talented people treat themselves, their company and their co-workers with fairness and respect and therefore will not abuse such a transformational benefit. Trust of each other is fundamental to our success.
Our business relies on schedules, forecasts, and proper allocation of resources. The one requirement we have around vacation is that you discuss it with the team before scheduling your time off.
Plan a vacation
Check in with team
Book it!
In the case of emergencies please contact Brendan as soon as you can so we can adjust our resources to support you.
Enrichment allowance
Grow yourself. One of the beliefs at the core of who we are as an organization is that we believe people are responsible for their own learning, growth, and motivation. We strive to hire talented people who have the skills necessary to be successful in the industry. Beyond that we have found when people are encouraged to pursue their passions outside of work they grow in ways that we could never replicate through corporate trainings. Go discover your world! Play! Imagine! Dream! It is at the core of creativity. $500 available for each employee annually for any activity you choose.
Yearly anniversary
How we celebrate. At your yearly anniversary we get together to discuss what the cost of living increase to pay looks like. But more than this, it is just an opportunity to connect and celebrate together. To prepare for this meeting, please head over to the work anniversary survey.
Giving Back
Non profit giving. Each year you are able to donate $200 to a non-profit of your choosing. Simply enter the information into direct costs in ProCore for the approval. These are approved on the 5th and 20th of each month.If you would prefer not to have the check mailed and would like to pick it up to deliver it in person, please make arrangements through our project coordinator or executive administrative support.
Thank You!
Welcome aboard!